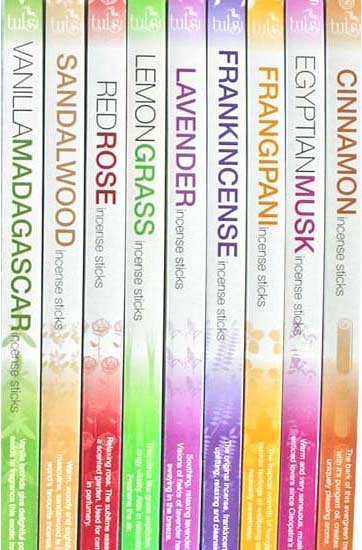 Incense - Auroshikha sticks
Incense sticks
The marbling range : Export quality incense in more than 45 fragrances. Each pack is colour coded and contains 10g of incense i.e approximately 14 sticks. Also available is a finely crafted hardboard display covered with handmade paper to hold 20 fragrances.
Apart from the classical fragrances such as Rose, Jasmine, Musk, Sandalwood, Lavender, Amber, Patchouli, Frankincense, there are many exotic fragrances such as Opium, African Violet, Magnolia, Honeysuckle, Ylang Ylang, Neroli, Orchid, Oriental Bouquet, White Lotus, Guggul and Green Tea.